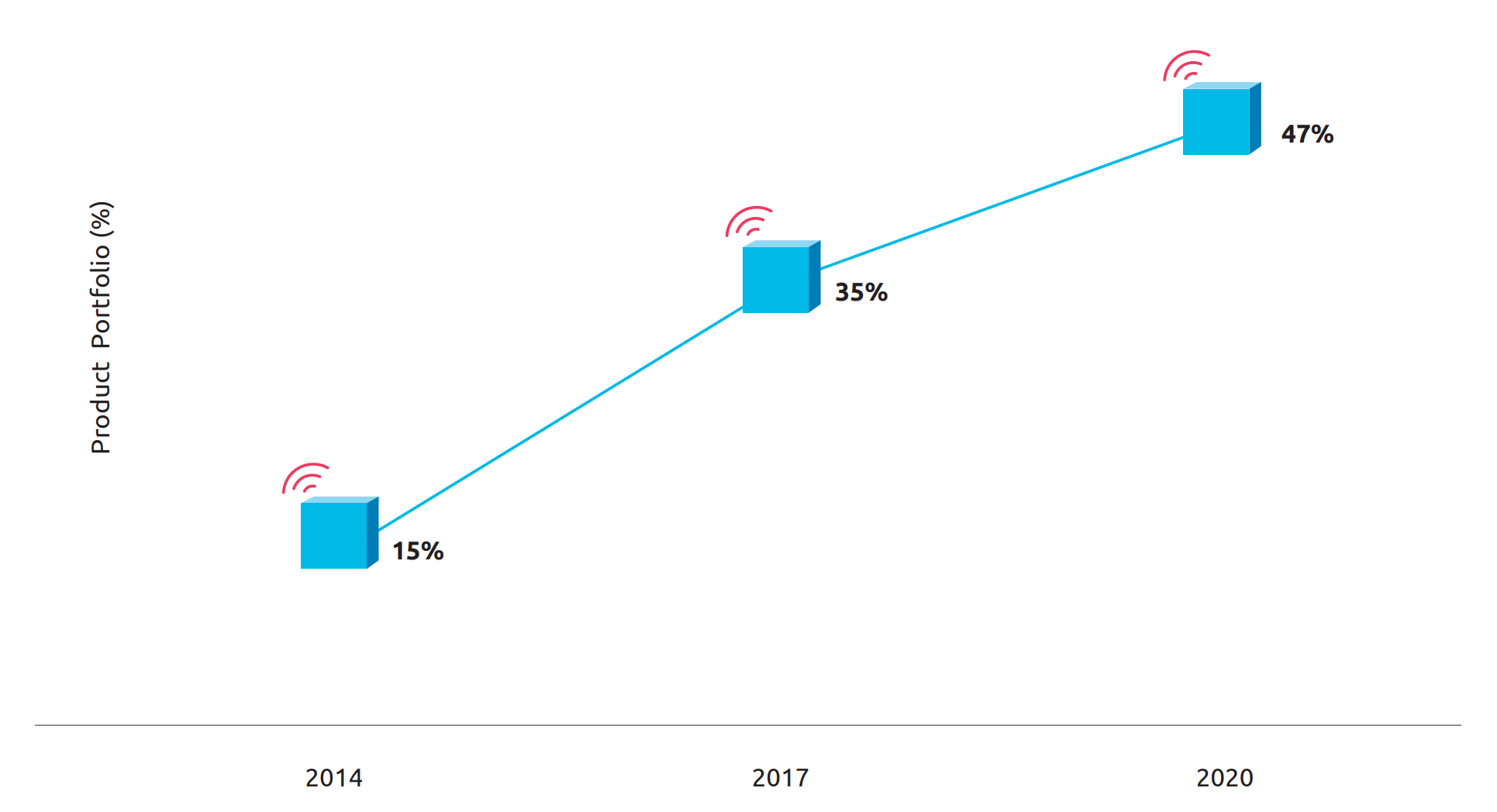 The rise of smart products
The percentage of products that are smart and connected and capable of generating product-as-a-service revenue is projected to rise to 47% in 2020.
Source: Capgemini Digital Transformation Institute, Digital Engineering Survey, April–May 2018 (N = 1013).
More interesting facts about the future of Digital Engineering in the link.
Capgemini estimates the size of the connected products market globally will range between $519B to $685B by 2020. The most successful manufacturers have a higher percentage of smart, connected products of in their portfolios today (25% versus 20% global average) and are driving higher incremental revenues from smart, connected products (14% versus 9% global average). Only 17% of manufacturers have made substantial progress across all the six dimensions of engineering transformation maturity by adopting digital technologies that streamline the development and launch of smart, connected products that drive services revenue and valuable data.